DIY Music in Glasgow's DNA
Glasgow has a reputation for having a great selection of gigs on every night of the week.

Swing a cat and it's likely you'll hit a musician and/or gig-goer. This wouldn't be possible without a vibrant DIY music scene where sisters (and brothers) are 'doin' it for themselves.'

Alongside megastars playing at the SSE Hydro or at our national stadium Hampden, huge music festivals taking place across the city and Glasgow artists signing to the world's biggest record labels, there's an effulgent music scene shining brightly across the city just waiting to be discovered.
Festivals in small spaces, indie record labels releasing some of the most interesting music around, local bands perfecting their art and everyday people organising shows purely for the love of music, is just a snippet of what makes Glasgow's music scene one of the best in the world and highlights just why it has earned the credentials of Unesco City of Music.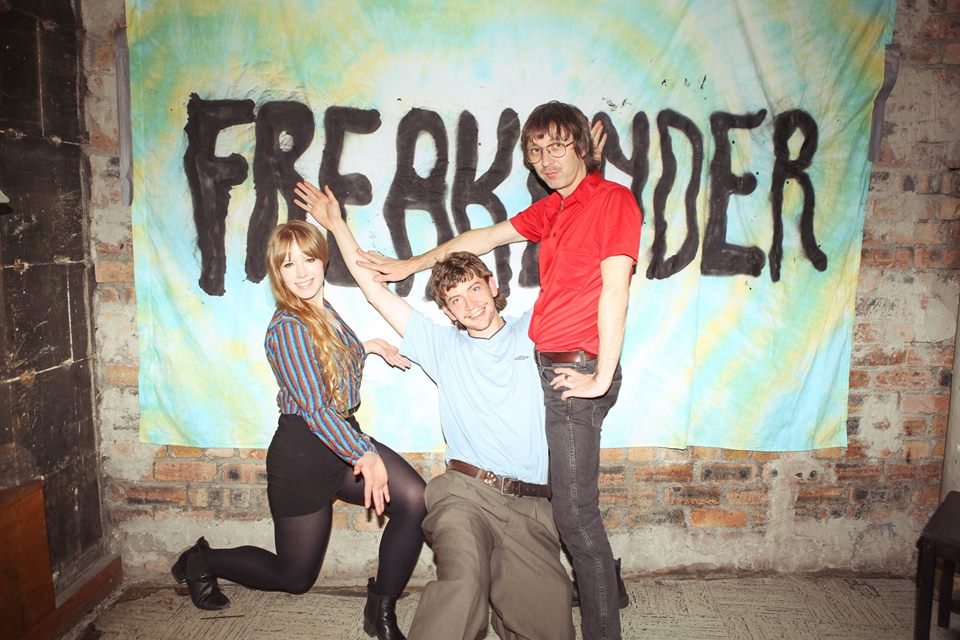 Freakender – a DIY music festival created by three friends in the music scene recently sold out a weekend of local, UK, European and American bands playing in the atmospheric Old Hairdresser's venue on Renfield Lane.
This a testament of Glasgow's get-up-and-go attitude, collaborative creative community and love for good music.
This way of thinking is synonymous with Glasgow's culturepreneurs.
In the early 90s, The Delgados decided to launch Chemikal Underground – initially as a vehicle to release their own music.
The Glasgow-based record label evolved over time releasing incredible records by Arab Strap and Mogwai, and is still going strong today. This was closely followed by their recording studio, Chem 19, which has seen Calvin Harris, King Creosote, Franz Ferdinand and Deacon Blue pass through its doors in the east-end of Glasgow. What's more it's not an elitist club; Chem 19 can be booked by anyone wanting to record music.
Since then, subsequent Glasgow record labels have made an impact on the world. Electric Honey have released singles from Snow Patrol and Biffy Clyro; NUMBERS, run by the renowned Glasgow DJ, Jackmaster, has released Jamie XX; and Rock Action of course have the mighty Mogwai and The Twilight Sad (as well as others) on their roster.
This is really just the tip of the iceberg. Dive further into the scene and you have to give a nod to Optimo, Lucky Me, Instinctive Racoon, Song by Toad, Green Door Studios, Soma, Tenament TV; the list goes on.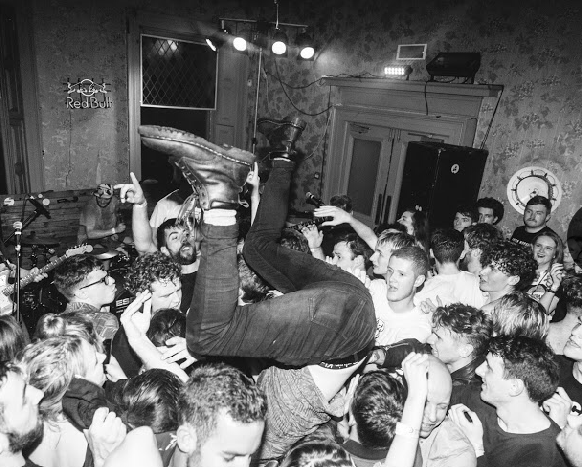 These organisations were formed out of passion and contribute to the massive musical output in Glasgow. Attend one of the many shows on any given day in one of the many diverse venues across the city and find like-minded people exploring and discussing music.
Spanning all genres and tastes; jazz, classical, art-school pop, bluegrass, metal or spoken word; Glasgow always provides a music discovery of some kind, with independent promoters adding significant value to the eclectic offering of our UNESCO City of Music.
A short taxi journey or train ride from the city centre takes you to a prime example of Glasgow's creative ingenuity, SWG3.
Founded by art graduate Andrew Fleming-Brown in 2004 as an ideal space for his fellow artists to use and to put on shows, SWG3 is now a beacon of the Glasgow art and music scene.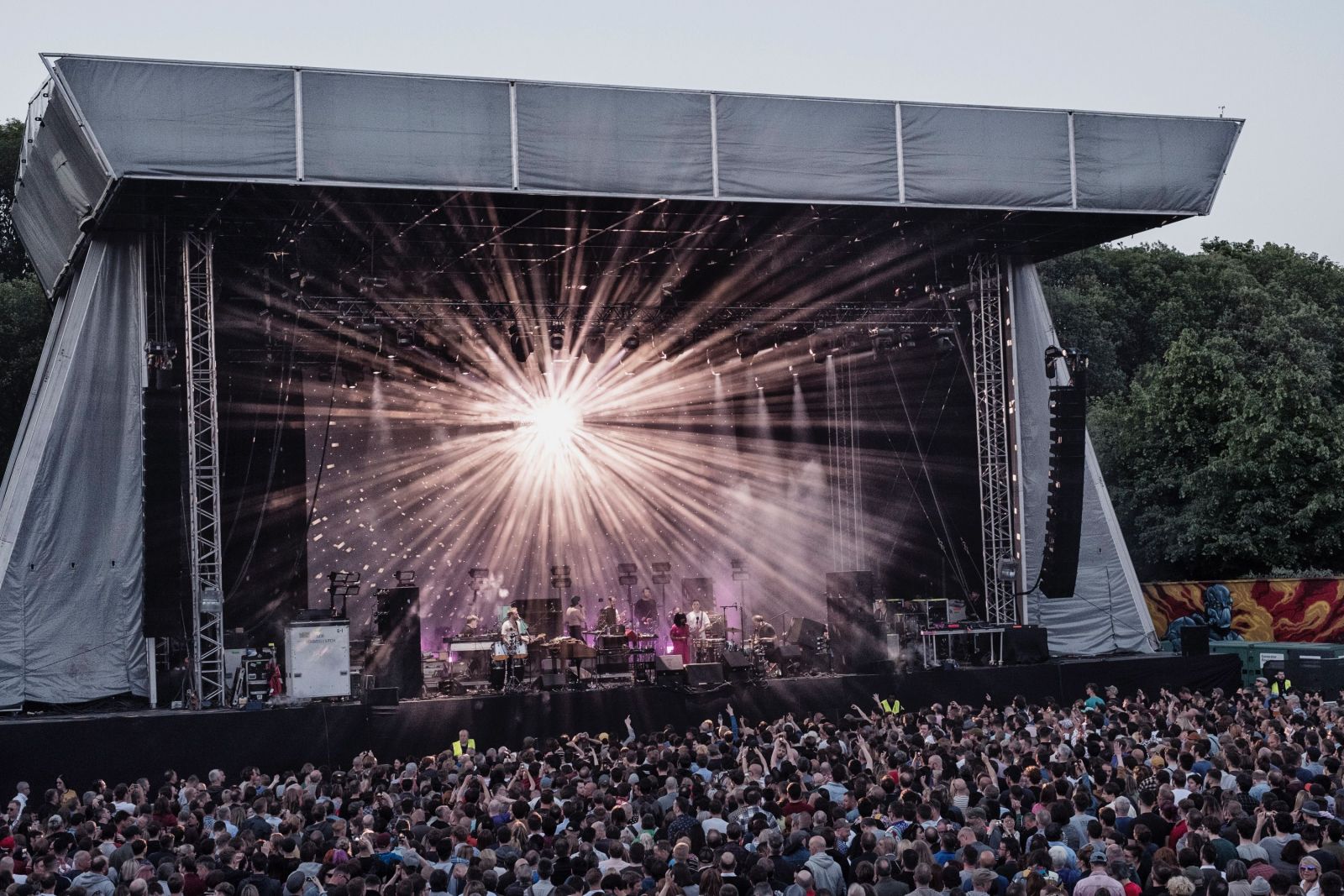 Through continuous support from the music and arts community, the multi-disciplinary art space now has four venues for bands to play, a TV studio and hall for corporate events.
SWG3's recent acquisition of the Galvaniser's Yard next door has hosted worldwide DJs and bands such as LCD Soundsystem (who sold out two nights) plus a variety of festivals light up the unassuming area by railway arches in the West End of Glasgow.
The growth of SWG3 highlights the importance, variety and incredible enthusiasm of Glasgow's DIY music scene. Pop into any one of the great venues – Nice N Sleazy, The Glad Café, St Luke's Church, Broadcast, The Hug & Pint, Stereo, The 13th Note and Mono (to name a few) – and discover the people of Glasgow giving Glasgow music to the people.